Our Company
We are committed to geothermal technology. In the twenty five years plus that Therm Aire Kingston has been in business we have designed and installed over 600 geothermal installations. Therm Aire Kingston truly is the most experienced geothermal contractor based in Kingston and serving the surrounding area.

As part of our commitment to advance the geothermal alternative Therm Aire Kingston recently made the investment and now owns all the excavating equipment necessary for loop installation.
While other companies may rely on outside contractors Therm Aire Kingston is fully equipped to complete geothermal installations in house. Our full sheet metal duct making shop and staff of fully licensed sheet metal workers complete the job inside the home.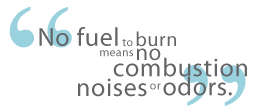 Therm Aire Kingston is locally owned by Larry and Jan Wood, we have been in business since 1980 and are fully committed to geothermal technologies since 1982.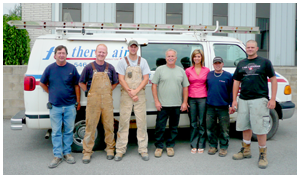 If, after you have perused our website, you still have questions regarding geothermal heating and air conditioning, please complete the Quotes and Info section and we will contact you.